Haha, made you look, didn't I? I meant the other kind of ships. ;-)

'K, I admit I'm late to the party. That probably should be on my epitaph at the rate things are going. But it's better late than never, right? Besides who can resist those infectious smiles and heartfelt happiness?

Supernatural reached an important milestone, and our beloved cast & crew along with the writers who made it all possible had a wonderful celebration up in Vancouver on the 30th of January. These are the pictures that are showing up everywhere on my flist's journals today: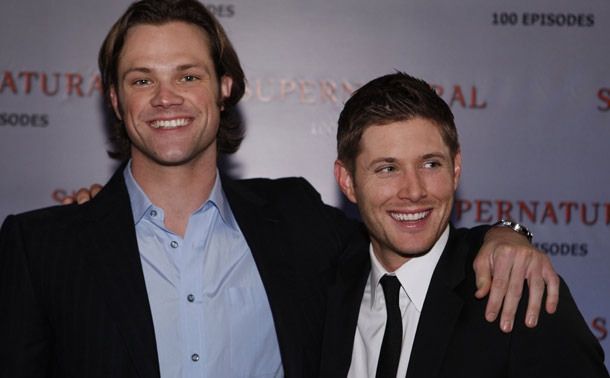 How long has it been since we see the boys smile like this? Seems like it's been forever...


Even Dawn Ostroff and Peter Roth (President of Warner Bros.?) are there with the boys: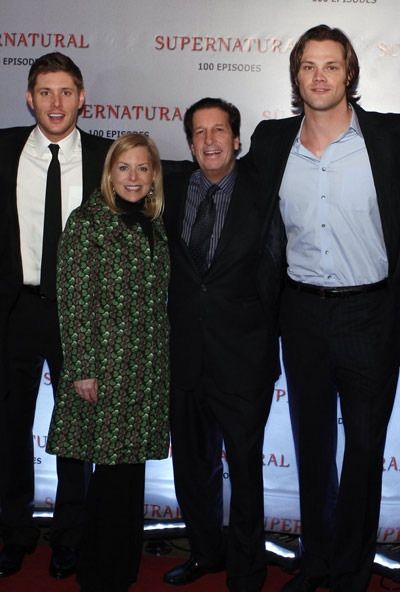 And here's the group picture...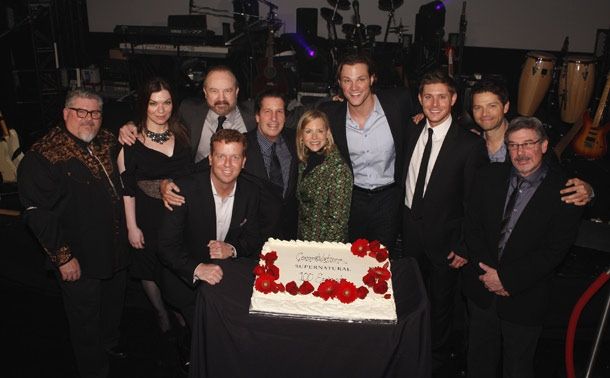 Let's see, going from left to right, that's Phil Sgriccia (God that man has flare), Sera Gamble (she is so beautiful), Jim Beaver, McG (next to the cake?), Peter Roth, Dawn Ostroff, Jared Padalecki, Jensen Ackles, Misha Collins, and Robert Singer. Where was Ben Edlund by the way? How come he's not in the group picture? I'm a little sad Eric Kripke didn't make to the bash. I hope nothing bad happened. Him not being there is like a mother not present at the 10th birthday celebration for the child she gave birth to. On the other hand, it could just mean the man has his priority straight.

Oh look, here are additional pictures of The Impalas singing on stage. Yap, its lead singer is one Elwood Blues Jensen Ackles: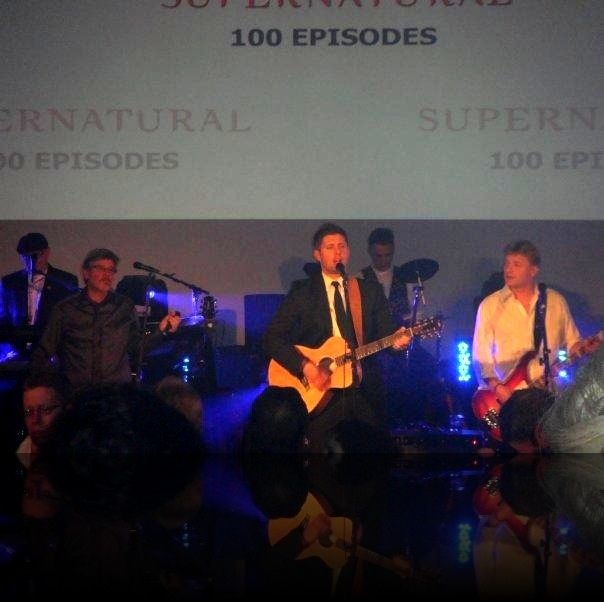 Don't I wish we have some videos to go with the images RFN...
First peek at here.
I'll end with these couple more snapshots of Jensen mingling at the party...