Well, actually I came back home late Monday night. But I was so tired yesterday that I was barely human, so...

It's been a wonderful trip to England. Although I never did get a chance to visit London except coming to and fro Heathrow airport. The rest of time we spent in Cambridge entirely. Oh, how I loved this charming little town!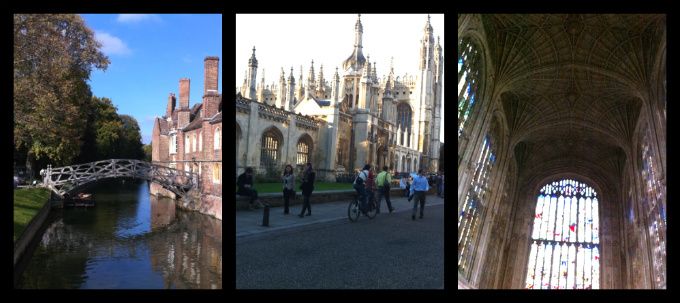 On the left is the Mathematical Bridge over the river Cam inside Queen's College. The story goes that when the bridge was first built in 1749, it was constructed without bolts - held together only by mathematical principles and a clever design, hence the name. Today the bridge was rebuilt in the same style as the original but has bolts in the main joints. The middle picture is taken along King's Parade. The structures in the background is part of the majestic King's College and King's College Chapel. On the right next to it is the soaring fan-vault ceiling inside King's College Chapel.


This is the entrance to St. John's College. My fellow BSG flist members - I'm sure it comes as no surprise to you why I paid particular interest to this. ;-)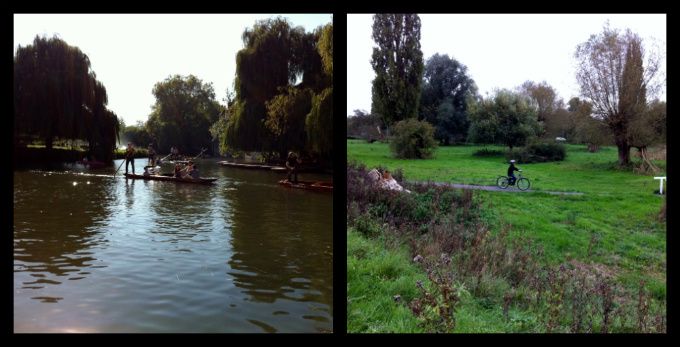 On the left is a snapshot of tourists punting on river Cam. We didn't get a chance to do this during the trip. Instead, we elected to cycling - in my case, strolling - on the path along the river. The snapshot on the right is my boy riding his bike on the said path.


p.s. I apologize to everyone here that I've neglected my flist and LJ for quite a while due to this trip. I will attempt to reply your comments and check out your posts. Did I miss much?